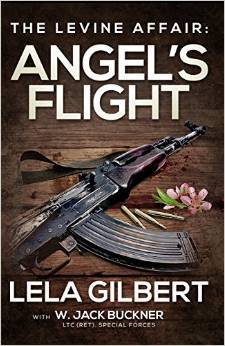 With all the grim and often infuriating news reporting from Israel, I apologize but must take a break to introduce something a bit less distressing.
My new novel – co-authored with LTC (ret) W. Jack Buckner – was released today. It's about another conflict – the ongoing horror story in Nigeria.
But this takes a different tack. Instead of relying on national armies (a rather disheartening option these days) I have invented – and Jack has armed and launched into action – a privately funded commando unit of Special Ops. They rush in where angels (and politicians) fear to tread and get the job done!
Don't miss it – now on Kindle, Nook and in paperback. The Levine Affair: Angel's Flight.
Order it today and enjoy some warriors who aren't bound by lame Rules of Engagement and ridiculous "ceasefire" demands.